Mariska Hargitay Shares Rare Pic of Daughter at Taylor Swift Show with Selena Gomez
Mariska Hargitay and her daughter, Amaya, are Swifties! 
How to WatchWatch Law & Order: Special Victims Unit on NBC and Peacock.
On August 9, the Law & Order: Special Victims Unitstar took to her official Instagram page to share photos of herself attending Taylor Swift's Eras Tour with some very special guests. The first pic in her carousel is a selfie; then, we catch a glimpse of her smiling in the audience with TODAY Host Savannah Guthrie. Selena Gomez also makes an appearance with Hargitay. Then, in a special twist, Taylor Swift's mother, Andrea, posed with Hargitay's daughter, Amaya. 
"Still in the afterglow of the most magic night. Deepest gratitude to @taylorswift for your poetry and wisdom. You inspire us and connect us to our #delicate tenderness, joy, hope and strength - and most of all, our wish to live and love courageously. Thank you, Taylor, for all you do and all you are," Hargitay wrote in the caption. 
Mariska Hargitay's friendship with Taylor Swift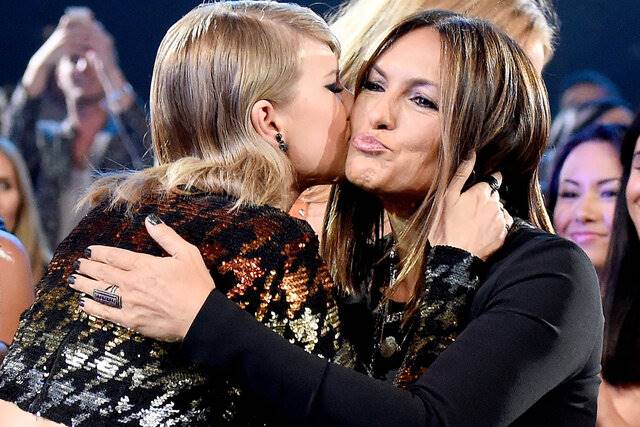 Mariska and Taylor embrace each other (2015). Photo: Getty Images Not only is Hargitay a fan of Swift's music, the two stars are also close on a personal level. They first connected at a Met Gala but truly became friends when Hargitay and her husband, Peter Hermann, were stranded in Queens after a concert, and Swift offered to take the couple home. 
"She was like a little angel that goes, 'Oh, do you guys need a ride?' And I was like, 'Oh no, why?'" Hargitay recalled while on Late Night With Seth Meyers. "And then she drove us home, and that was the end of it."
Hargitay then had a role in Swift's music video for "Bad Blood" and even helped accept an award for the video after it won Video of the Year in 2015 at the VMAs.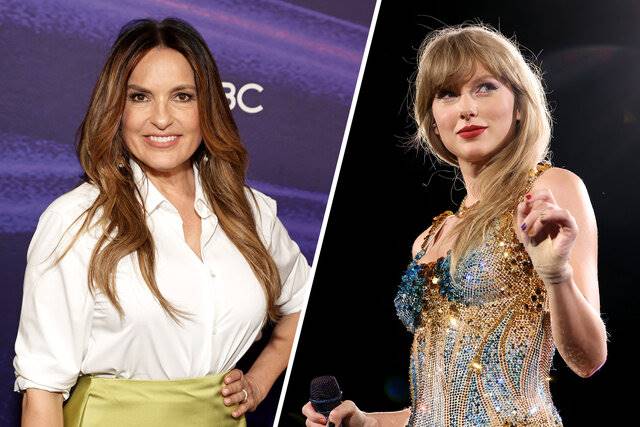 Photo: NBC/Getty Images In 2015, Hargitay wrote about Swift's profound and empowering music in an essay for Time. "I'm amazed at how much earned wisdom Taylor threads into her work. She seems tuned in to the greater good, and she embraces — thoughtfully and authentically — the chance to contribute to the world," Hargitay proudly wrote. "The haters are gonna hate, but, well, shake it off... Along with her staggering list of accomplishments, perhaps the most exciting thing about Taylor is that she's just getting started with what she plans to mine from her fierce, curious, boundlessly talented, and beautiful heart."