Being a star runs in this family! Mariska Hargitay's Tennis Star Nephew Wins Gold — Learn More About Her Athlete Relative
Golden Globe winner and Law & Order star Mariska Hartigay — who won an Emmy for her role as a detective Olivia Benson on Law & Order: Special Victims Unit— was beaming with pride on Instagram recently. It looks like Mariska Hargitay's tennis-star nephew is racking up the awards just like his aunt. 
Who is Mariska Hartigay's nephew Henry von der Schulenburg?
Henry von der Schulenburg is not only smart and athletic, but he's now a gold medalist too. The senior co-captain of Harvard's Men's Tennis took home the gold medal at the FISU World University Games.
How to WatchWatch Law & Order on NBC and Peacock.
Success undoubtedly runs in this incredible family: The day before, younger brother Jeffrey claimed bronze in the men's doubles. The siblings, who represented Switzerland, also nabbed a silver medal in the men's team competition.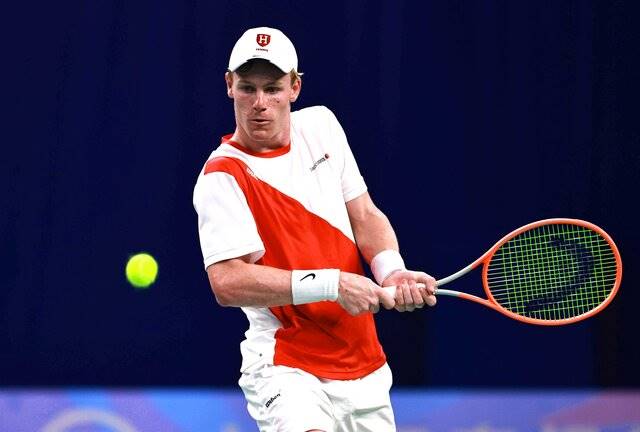 Von Der Schulenburg H of Switzerland competes in the Tennis Men's Singles Final at Sichuan International Tennis Centre Center Court on August 6, 2023 in Chengdu, Sichuan Province of China. Photo: Wang Lei/China News Service/VCG via Getty Images Von der Schulenburg is an applied math and economics major at Harvard, but this tennis powerhouse doesn't let his accomplishments go to his head. He actually credits tennis with helping him get into the world's top university.
"I wouldn't have gotten into Harvard without tennis," the men's singles champion told FISU in an interview. "You have to have good grades and SAT scores. But not as high as if you didn't play sports. That's why it helped me so much to get in. Otherwise, I wouldn't have had a chance."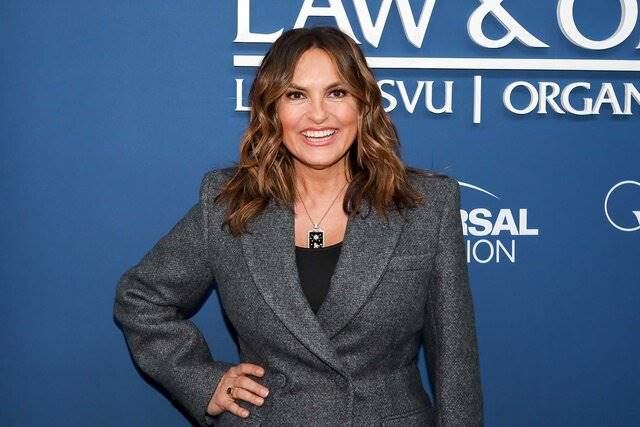 Mariska Hargitay attends NBC's Law & Order Press Junket at Studio 525 on February 16, 2022 in New York City. Photo: Hippolyte Petit/WireImage Meanwhile, Hargitay celebrated her nephew's accomplishments on her Instagram.
Spreading the love, she posted, "Crazy Huge and Amazed Congratulations to our nephew @henry_vds !!!! Gold medal for Switzerland in the 2023 Summer World University Games!!! Just beyond proud. And we have the same birthday!! Does that mean I'm awesome too? Sort of? CONGRATULATIONS!!!!! WE LOVE YOU."
Harvard Men's Tennis also chimed with congratulations to Hargitay's nephew on Instagram, giving a shout-out to Von der Schulenburg for his incredible win by posting photos of him on the winner's podium with gold around his neck.
"A huge accomplishment for senior co-captain Henry von der Schulenburg as he takes home the men's singles gold medal at the FISU World University Games. von der Schulenburg defeated Kasidit Samrej 7-6 (5), 4-6, 6-1 to bring home the gold for Switzerland," the caption read.
The FISU World University Games is a biennial competition showcasing some of the world's best university athletes. According to the FISU website, its mission is to "encourage student-athletes from around the world to combine high sports performance with their intellectual pursuits."
It's happening right now, between July 28 and August 8, in Chengdu, China. The games attract talented young athletes from approximately 600 universities across 50 countries.